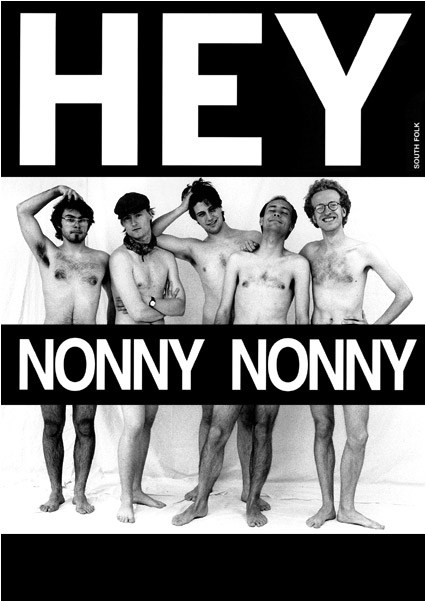 Last Update: Thu, 16 July 2023 (added some gigs)

Sigh no more, ladies, sigh no more,
Men were deceivers ever,
One foot in sea and one on shore,
To one thing constant never:
Then sigh not so, but let them go,
And be you blithe and bonny,
Converting all your sounds of woe
Into Hey nonny, nonny.

(Shakespeare, "Much Ado About Nothing", Act 2, Scene 3)

If you want to know or hear more about this german band just take a walk around these pages.
---
* The Song "Hey Nonny Nonny" was written by Gordon Gano, singer of Violent Femmes. The original lyrics were taken from the 16th century poem "Colin" by the Shepard Tonie.